APPLY NOW TO GET PRE-APPROVED
How to Get Pre-Approved for a Home Loan:
A Step-by-Step Guide.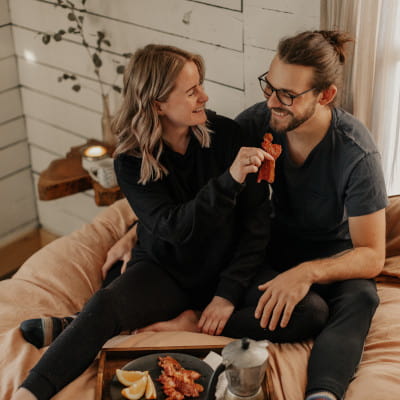 Are you ready to take the first step towards buying your dream home or investment property?
Getting pre-approved for a home loan can give you a clear idea of your purchasing power and help you make informed decisions when it comes to your property search.
Follow these simple steps to obtain your pre-approval today.
Let's Get Started.
The Pre-Approval process takes a matter of a few steps.
Step One:
Find the Right Loan Product
The first step in obtaining a pre-approval is to find a suitable loan product. With so many options available in the market, it can be overwhelming to choose the right one. Don't worry, we're here to help. By answering a few questions through our Fact Find Questionnaire, we can help you narrow down the types of products that may suit your requirements.
Step Two:
Submit Required Documents
Once you have identified the loan product that best fits your needs, the next step is to submit the required documents to the lender. Each lender has their preferred method and type of documents, but most require the documents listed below as an example which we have detailed further down on this page:
Identification documents (passport or driver's license)
Proof of income (payslips, tax returns, or financial statements)
Employment details (employer's name and contact information)
Details of assets and liabilities (bank statements, credit card statements, or loan statements)
Our team of experienced loan brokers can guide you through the document submission process and ensure that you have everything in order to obtain your pre-approval.
Step Three:
Obtain Pre-Approval
Once your documents are submitted, the lender will review your application and provide a pre-approval decision. Pre-approval is an indication of the amount you can borrow based on your financial situation and other factors. It's important to note that pre-approval is not a guarantee of final loan approval.
By following these simple steps, you can obtain your pre-approval and take the first step towards achieving your property goals.
Apply now to get pre-approved and open up a world of possibilities.
Get Pre-Approved for Your Dream Home or Investment Property Today.
Take the first step towards owning your dream home or investment property by getting pre-approved today. Don't let financing hold you back from owning your dream home. Fast-track your homeownership goals with a pre-approval. Fill out the form below and our experienced team will provide you with a personalized solution that helps you achieve your dream of homeownership.
Preliminary Approval Documents
Here we break down in more details the preferred types of documents for an application as a First Home Buyer, Home Buyer, Consolidating Loans, Refinancing Loans and Investment Loans for and Investment purchase for a Applicant as a PAYG, Self-Employed applicant and the required documents if you wish to refinance a mortgage;
With A Conditional Pre-Approval achieved this will provide an estimate of your borrowing power. This borrowing power will help to narrow down the searches for your right priced property or dream home that you had always wanted.