Conveyancing and Solicitors
Conveyancer vs. Solicitor:
Which One is Right for You?
Confused About the Legal Detail?
Here's What You Need to Know.
Property Transactions: Choosing Between a Conveyancer, Solicitor, or DIY Approach
When it comes to buying or selling a property, using a conveyancing firm or a solicitor is a crucial part of the property settlement process. There are three options available for the transfer of title deeds from the seller to the buyer:
Using a conveyancer or settling agent,
Using a solicitor, or
Opting for a do-it-yourself (DIY) via a conveyancing kit.
While conveyancers typically charge less than solicitors, their costs can vary depending on the specifics of your property transaction. It's important to keep in mind the added costs of the number of searches requested to be done. On the other hand, solicitors are generally more expensive but can offer a wider range of legal advice related to property structures, trusts, wills, and independent financial legal advice, depending on your financial circumstances and the specifics of your transaction.
It's worth noting that in Western Australia, you can only use a solicitor for the purchase of a property if that solicitor is also licensed as a conveyancer. Ultimately, the decision to use a conveyancer, solicitor, or DIY kit will depend on your personal preferences and the specifics of your transaction.
What Searches Should I Ask For to be Done When Buying a Property?
We would advise anyone buying a property to conduct several searches to ensure that you are fully informed before making a purchase. Here is a list of searches that you may wish to obtain when purchasing a House and Land:
Approved Building Plan: This confirms that any building work on the property has been approved by the local council or relevant authority.
Contaminated Land Search: This search determines whether there are any contaminants in the land or groundwater, which may impact the property's value or make it unsuitable for use.
Council Rates Search: This confirms the rates payable on the property and any arrears that may be outstanding.
Council Building Department: This search confirms whether any building or renovation work has been undertaken on the property and whether any permits were issued.
Council Inspection of Records: This search can provide access to any council records relevant to the property, such as planning and development applications, which may impact its value or use.
Council Zoning: This confirms the zoning of the property and any restrictions on use, such as residential or commercial use.
Energex Search or Utilities Search: This search determines the location of any power lines or other utility infrastructure that may impact the property's use or value.
Flood Search: This confirms whether the property is in a flood zone or has a history of flooding, which may impact the property's value or insurability.
Land Tax Clearance Search: This confirms whether any land tax is outstanding on the property.
Main Roads Search: This search confirms any planned road acquisitions or upgrades that may impact the property.
Railway Search: This search determines the proximity of any railway lines or stations to the property.
Registered Plan of Land: This confirms the correct property and its boundaries.
Title Search of Property: This confirms the ownership and any encumbrances on the property.
Title Search on the Day of Settlement: This confirms that the ownership of the property has not changed between the contract signing and settlement.
For a purchase of Townhouses, Units, and Apartments with Body Corporate, it is also recommended to obtain a Body Corporate Certificate, which indicates the body corporate levies that the buyer will be responsible for paying.
By conducting these searches, you can make an informed decision about whether to proceed with the purchase, negotiate the price or terms, or request further information.
What Are DIY Conveyancing Kits and Should I use Them for Buying or Selling a Property?
DIY conveyancing kits are online kits that provide a step-by-step guide for buying or selling a property. These kits are suitable for both auction and private treaty sales, and some offer telephone support services to assist you with any questions you may have. The primary advantage of using a DIY kit is the potential cost savings. However, it's important to note that there are some risks involved when opting for DIY conveyancing.
One potential risk is that a DIY kit may not provide the same level of protection as a solicitor or conveyancer. A professional solicitor or conveyancer can ensure that all the necessary steps are taken to guarantee that you become the rightful owner of the property at settlement. Furthermore, professional indemnity and fidelity cover are essential factors that a buyer may wish to consider.
When it comes to price, DIY conveyancing kits vary in cost. Some may be cheaper than hiring a professional, while others may be more expensive. It's essential to research different options to find the best deal for your situation.
How Long Does it Take to Get Approved For a Home Loan?
The time it takes to get approved for a home loan can vary greatly depending on several factors such as the lender, complexity of the applicant's financial situation, and the type of property being purchased. Typically, the loan approval process can take anywhere from 1 day to 8 weeks.
When purchasing a property in your own name, the process is usually straightforward. However, if you are buying property in a company or trust structure, lenders need to review and assess the company or trust deeds, which can take more time. It is important to allow extra time for the subject to finance clause in your contract, which we typically request for at least 21 days which is 15 business days.
It is important to note that the number of days in the finance clause refers to business days, not calendar days. For example, a 21-day finance clause means 15 business days, while a 14-day finance clause means 10 business days and 7 day finance is 5 business days. It is important to consider this when negotiating the finance clause with the seller, as lenders only work on weekdays while real estate agents typically work 6 to 7 days a week.
We can or your broker can provide more specific information on the expected time frame for obtaining finance approval for your specific situation to ensure that everything runs smoothly and to address any potential issues or delays as soon as possible.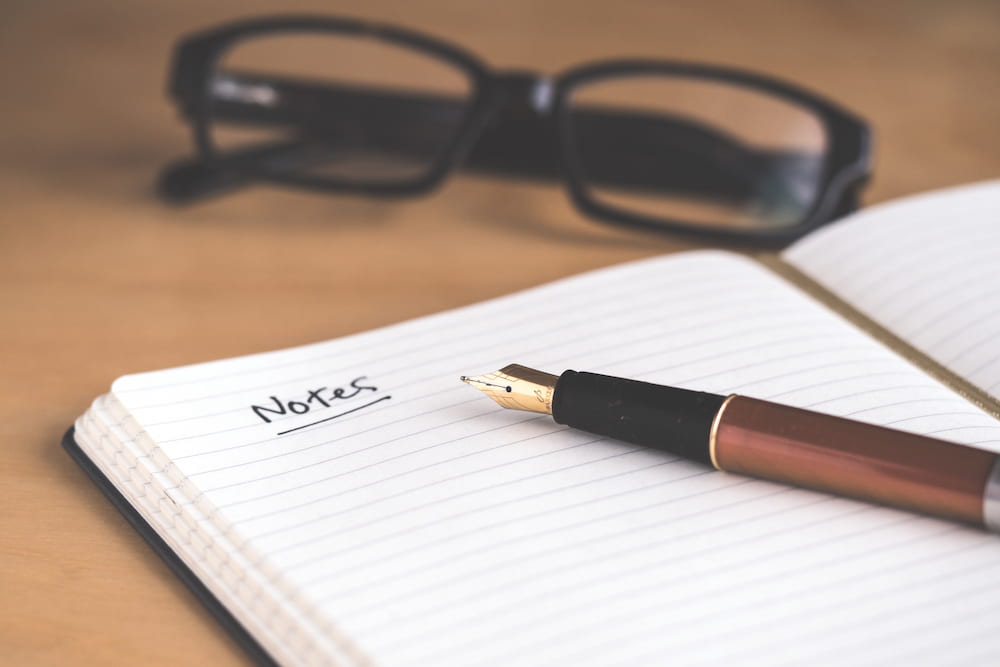 Preparing for Settlement?
What You Need to Know.
What is The Average Time Frame For a Property Settlement?
The length of time it takes to complete a property settlement can vary depending on several factors such as the state, the lender, and the seller. Typically, the settlement process can take between four to twelve weeks. The duration of the settlement is usually determined by the seller and the incoming lender. However, sometimes the outgoing lender may delay the process by taking longer to prepare the discharge. In such situations, your solicitor or conveyancer can negotiate with the parties involved to ensure a smooth settlement process. It's important to note that settlement is the final stage of the property purchase process during which the buyer pays the remaining balance, and the seller transfers ownership to the buyer. Your solicitor or conveyancer can guide you through the entire process and help you with any issues that arise.
What if There Are Problems With The Purchase Contract?
When buying a property, either as your home or investment property, it's important to keep in mind that issues may arise with the purchase contract, and it's essential to know how to handle them. If you encounter any problems during the buying process, it's recommended that you seek guidance from your solicitor or conveyancer. They can provide you with legal advice and help you navigate through any difficulties that you may be facing.
Your solicitor or conveyancer can assist you with various issues such as disputes over contract terms, unpaid rates or taxes, or problems with the property's title. They can also offer you guidance on how to negotiate with the seller or their representative, and assist you in resolving any disputes that may arise. It's important to have professional legal support on your side throughout the buying process to ensure that your rights are protected and any issues are resolved in a timely and efficient manner.
If you're unsure about the contract terms and conditions, especially when purchasing a Unit or apartment in a high rise, your solicitor or conveyancer can review the contract with you to ensure that everything is in order and that you understand all the terms and conditions relating to Body Corporates and Sinking funds. They can also provide you with advice on any clauses that may be unclear or ambiguous so that you can make an informed decision on whether to proceed with the purchase or not.
Why Might Your Lender Require Insurance Coverage Over a Property You're Purchasing?
When you're purchasing a property with a mortgage, most lenders will require that the security is covered by insurance before they will settle the purchase. This is because in the unfortunate event that the property is damaged or destroyed, such as by a fire or natural disaster, the lender needs to ensure that the property can be repaired or rebuilt to its original state.
Depending on the arrangements with your lender, you may not receive the loan funds until the building is insured. While you are not obligated to purchase insurance until the date of settlement, your lender may require evidence of insurance beforehand, which is usually provided in the form of a Title of Insurance or an insurance Certificate of Currency.
On the day of settlement, you or your conveyancer will discuss adjustments to rates and other payments associated with the transfer of property ownership. Your conveyancer or solicitor will request a settlement amount of funds to be transferred to their Trust account to settle and exchange for the title of ownership. Your solicitor, conveyancer, or you (if handling the transaction DIY) will then notify relevant authorities about the change in ownership.
It is important to ensure that you have adequate insurance coverage for your property, not only to satisfy your lender's requirements but also to protect your investment in the event of unforeseen damage or loss. We can provide advice on obtaining suitable insurance and ensuring that all necessary documentation is provided to your lender and your conveyancer, and solicitor before settlement.
What Should I Look For in a Final Property Inspection Before Settlement?
A final property inspection is an important step in the property buying process that should be carried out a day or two before the settlement. It is essential to ensure that the property is in the same condition as when you first viewed it, and all fixtures and fittings that were part of the sale are still there.
During the final inspection, it is important to check that the property is clean, and all items included in the sale contract are still there. These may include items such as the dishwasher, TV antenna, air conditioning units, curtains, pot plants, above-ground swimming pool, and built-in cinema sound systems. If any of these items are missing, it is important to raise the issue with your solicitor or conveyancer as soon as possible.
It is also important to make note of the type of door entry locks on the property during the final inspection. We recommend purchasing new entry locks to install or having a professional locksmith remove the old locks and replace them the same day you move in. This will ensure the security of your property.
If there are any issues with the state or condition of the property during the final inspection, your solicitor or conveyancer may be able to help you resolve your issues. Therefore, it is important to consult them for guidance if required.
A List of the Law Societies in Australia
It's recommended to carefully consider all options before making a decision.
Contact your state Law Society for further details about how to contact a qualified solicitor or alternatively Neomoney can recommend a few firms that can assist in the Buying or Selling transaction process.
Australian Capital Territory Law Society.
The ACT Law Society represents, advances, and defends the interests of an independent legal profession in the ACT.
ACT Law Society Website
Phone Number:
Tel: (02) 6274 0300
Hours of Operation:
Monday to Friday ~ 9:00am to 5:00pm
Visit ACT Law Society Governance Website
New South Wales Law Society.
We ensure the general public has appropriate access to justice and can be easily connected to members of the profession when they require legal advice.
NSW Law Society Website
Phone Number:
Tel: (02) 9926 0333
Hours of Operation:
Monday to Friday ~ 9:00am to 5:00pm
Visit NSW Law Society Website
Northern Territory Law Society.
The pre-eminent voice supporting and advancing the legal profession in the Northern Territory.
NT Law Society Website
Phone Number:
Tel: (08) 8981 5104
Hours of Operation:
Monday to Friday ~ 9:00am to 4:00pm.
Visit Law Society NT Website
Queensland Law Society.
QLS reflects on its past, present and future, celebrating the achievements of the Society and its members that have helped shape the law in Queensland.
QLD Law Society Website
Phone Number:
Tel: 1300 367 757 or (07) 3842 4888
Hours of Operation:
Monday to Friday ~ 8:30am to 5:00pm.
Visit QLD Law Society Website
South Australia Law Society.
The principal mission of the Society is to serve the legal profession in South Australia by performing its duties and responsibilities as a public authority as set out in the Legal Practitioners Act 1981 representing its Members and preserving the integrity of the justice system.
SA Law Society Website
Phone Number:
Tel: (08) 8229 0200
Hours of Operation:
Monday to Friday ~ 9:00am to 5:00pm.
Visit SA Law Society Website
Tasmania Law Society.
The Tasmanian legal profession is committed to promoting diversity, equality, respect and inclusion consistent with the principles of justice, integrity, equity and the pursuit of excellence upon which the profession is founded.
TAS Law Society Website
Phone Number:
Tel: (03) 6234 4133
Hours of Operation:
Monday to Friday ~ 9:00am to 5:00pm.
Visit TAS Law Society Website
Law Institute Victoria.
The LIV is governed by principles of integrity, transparency and accountability. Our framework of rules, relationships, systems and processes by which authority is exercised and controlled achieves good governance outcomes and is the foundation for the performance and sustainability of the LIV. Good governance is central to everything we do.
VIC Law Institute Website
Phone Number:
Tel: (03) 9607 9311
Hours of Operation:
Monday to Friday ~ 9:00am to 5:00pm.
Visit Law Institute VIC Website
Western Australia Law Society.
The Law Society of Western Australia is the peak professional association for lawyers in Western Australia. The Law Society is a not-for-profit association dedicated to the representation of its members and to the enhancement of the legal profession through being a respected leader and contributor on law reform, access to justice and rule of law.
WA Law Society Website
Phone Number:
Tel: (08) 9324 8600
Hours of Operation:
Monday, to, Friday ~ 9:00am to 4:00pm.
Visit WA Law Society Website
Conveyancers or settling agents are licensed to provide the same conveyancing services as solicitors, but can only give legal advice relating to property. If you also need advice on other areas, such as taxation advice or your preparation of a Will, or trust structures, you will need to see an appropriate adviser such as a solicitor, lawyer and/or accountant.
I'm Ready!
Are you ready to take the next step towards your dream home? Our team of mortgage specialists is here to help you find the perfect loan product tailored to your unique needs. Whether you're seeking credit advice or simply looking for more information, we're here to answer any questions you may have.
To get started, just click on the enquiry button below and we'll be in touch with you shortly.
Let's make your homeownership dreams a reality!
ENQUIRE NOW