Understanding Home Loan Deposit Requirements
Home Loan Deposit Options: What You Need to Know Before You Buy
What is The Minimum Deposit required to Buy a Home?
When buying a house, some lenders will accept a deposit for as little as 5 percent (5%), and some will require a 5 to 10 percent deposit for a home or investment loan, depending upon the property location and price of the property. However, the minimum deposit required to buy a home can vary depending on several factors.
If you don't have the full 5% deposit saved, you may still be able to meet the lender's Genuine Savings Policy by showing a history of high weekly rental payments. Several lenders accept historical rental payments as a means to show genuine savings requirements as long as you can provide the balance of the required 5% deposit plus an additional 1% to 3% to cover any additional costs, government fees, legal fees, and lender costs.
In some cases, you may be able to purchase a home without a deposit if you have another property to be able to draw on equity in that property. You can use the available equity within the property towards the new property purchase. This can be a viable option for some buyers.
What is the required deposit amount to avoid paying Lenders Mortgage Insurance (LMI)?
The amount of deposit required to avoid paying Lenders Mortgage Insurance (LMI) is a 20% deposit amount to keep out of Lenders Mortgage Insurance Territory. However, some lenders offer a facility that enables buyers to secure up to 85% of the property's value without having to pay LMI. This means that you need to pay a 15% deposit plus 1% to 2% to cover the additional property purchase costs.
With this option, the lender will pay the LMI premium to the mortgage insurer to establish the facility, potentially saving you thousands of dollars. If your loan is above $1,000,000, not having to capitalise the LMI into the loan facility can be a significant benefit, as it can save you additional interest repayments on the LMI over the life of the loan.
If you're looking to establish a loan facility with a 20% deposit, typically, you won't need to pay LMI, except for Low Documentation Loans (LoDoc). For LoDoc loan facilities ranging from 60% to 80%, an LMI premium may be incurred at the client's cost.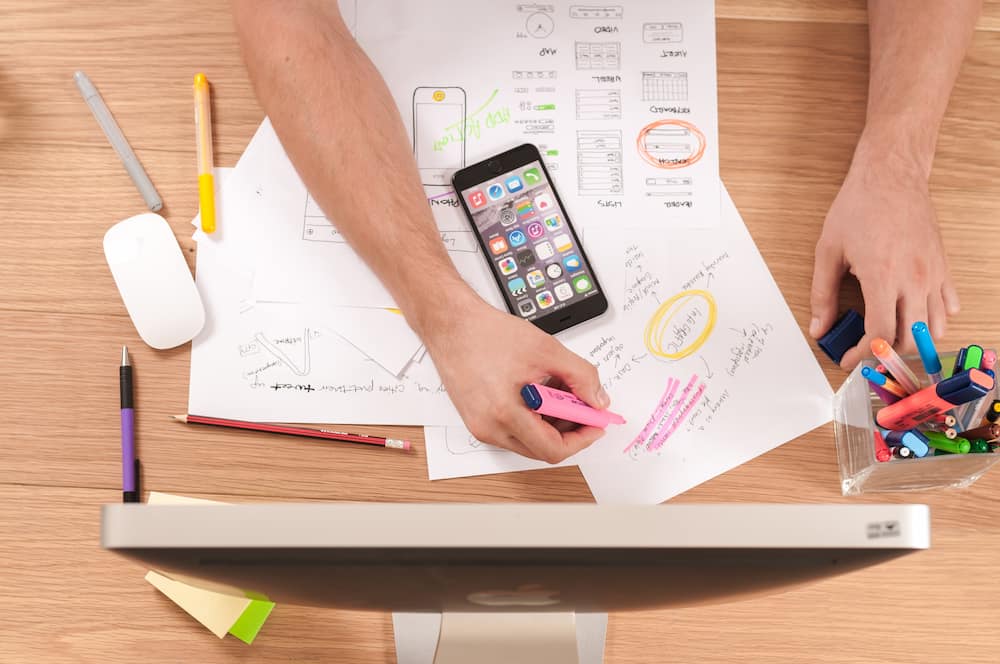 A Guide for Buyers!
Understanding Home Loan Deposit Requirements.
What is the Minimum Deposit Require When Purchasing an Investment Property?
The amount of deposit required when purchasing an investment property can vary depending on several factors, including the lender's requirements and the Loan to Value Ratio (LVR) of the loan. Typically, lenders require a 10% deposit when buying an investment property, while some may accept a 5% deposit. However, it's essential to note that higher LVR loans attract higher interest rates as lenders consider them to be riskier and class them as "Risk For Rate'. Currently, only one lender offers a 3% deposit, but this option comes with a higher interest rate as does the 95% loan due to the risk involved.
To pay the Lender's Mortgage Insurance (LMI) premium, which is required for LVR loans above 80%, the premium must be capitalised into the loan at either 90%, 95% or 97%. This means that to bring down the borrowed amount to include or capitalise the LMI premium, a deposit greater than 3% is necessary for the 97% and greater than 5% for a 95% LVR loan amount.
If you have another security or a home to use, leveraging the equity in this security may be an option. The lender may lend you 100% (or 110%) of the home loan amount by utilising your home as security known as Cross-securitised Loans. Cross-securitisation style loans combine the securities together for a final figure once valuations have been undertaken, and the loan is worked off the combined security value. It is essential to understand the risks and benefits of this type of loan structure before making a decision.
What is the minimum Deposit required for Purchasing a Property Off The Plan?
What is the minimum deposit required for an Off the Plan purchase? Answer: When it comes to purchasing a new home or investment property, most developers typically require a 10% deposit, while some may accept a 5% holding deposit. It's advisable to obtain a Pre-Approval to secure the finance before signing the Off the Plan contract. This is because the contract must have a sunset clause, or else a lender may not consider a loan submission or provide a Pre-Approval beyond the listed date. It's worth noting that most Pre-Approvals are only valid for 90 days, so if the off the plan property won't be completed in that timeframe, you need to be confident that your loan will be approved if you need it to settle the purchase at completion stage.
If you don't have spare cash lying around for a deposit, you may be able to use a deposit bond. Deposit bonds are issued by insurance companies and provide a guarantee to the vendor that the deposit will be paid usually at settlement time. The cost of a deposit bond is a percentage of the value of the deposit, which can be a cost-effective option compared to paying the deposit upfront. For instance, if you're planning to buy an off the plan house for $300,000 with a 10% deposit ($30,000), the deposit bond would cost less than a thousand dollars.
However, not all vendors, builders, or agents accept deposit bonds, so you need to check with the real estate agent whether they will accept a deposit bond. It's crucial to understand the terms and conditions of the deposit bond and seek professional advice to ensure you're making an informed decision.
I'm Ready!
Are you ready to take the next step towards your dream home? Our team of mortgage specialists is here to help you find the perfect loan product tailored to your unique needs. Whether you're seeking credit advice or simply looking for more information, we're here to answer any questions you may have.
To get started, just click on the enquiry button below and we'll be in touch with you shortly.
Let's make your homeownership dreams a reality!
ENQUIRE NOW