To Rent or Buy: Which is the Better Option for You?
Renting vs Buying:
Which is Best for Your Lifestyle and Budget?
Renting vs. Buying a Home: Factors to Consider?
The decision to rent or buy a home is a significant one. There are several factors to consider when making this decision, including the cost of renting versus buying, your age, and the amount of deposit you can save.
To begin with, you should ask yourself a few questions, such as whether, it's cheaper to rent or buy, whether you should rent or buy, and whether your age should factor into the decision.
One of the most significant factors in the rent or buy dilemma is the deposit. Many renters feel that they can't save enough for a deposit, while others believe that they're too old or too young to worry about buying a home. However, keep in mind that while the initial expenses of purchasing a property are higher, including the deposit, government fees, legal costs, and moving expenses, once you've settled in, you'll need to cover the loan repayments and other property expenses.
Experts in property research have found that it's now cheaper to buy than to rent in over 300 suburbs throughout Australia. To make an informed decision, you'll need to consider the suburb you want to live in, calculate the maximum purchase price you're willing to negotiate, and determine the repayments, living expenses, and upkeep required for the property.
For example, if you work in the city and currently rent there but want to purchase an affordable property 20 kilometers away, you'll need to factor in commuting costs, such as petrol and parking expenses, which may add up to more than you anticipated. Taking into account that rental prices typically increase annually with CPI figures and that rental prices will continue to rise due to the decline in property construction, owning a home becomes a more realistic option over time.
With property values currently affordable, interest rates low, and income expected to increase, housing affordability is looking better than ever. However, keep in mind that property prices will not remain the same in 10 years as they are today, and owning a property will become more expensive over time.
Over time you will find your income will increase, your repayments will be more affordable and the dream of owning your home will become more realistic due to the fact that if you take a look at current property prices, then take a look at property prices back 10 years ago and if you look forward 10 years for now, what you pay for a property today will not be the same price in 10 years' time.
Is Homeownership Right for You?
The decision to buy a home is an exciting one, but it requires careful consideration of various factors before making a commitment. While owning a home comes with advantages like the freedom to decorate and build equity, it also requires a significant amount of responsibility and financial commitment. Before you make the leap, it's important to assess whether homeownership is the right choice for you.
One major factor to consider is the responsibility of maintaining the property. As a homeowner, you'll be responsible for maintaining and repairing any issues that arise with the property, such as broken appliances, leaky roofs, or malfunctioning pipes. These expenses can add up quickly and can catch you off guard if you're not prepared for them. In contrast, as a renter, these types of issues would be the responsibility of the landlord to fix.
Another consideration is the financial commitment that comes with owning a home. Beyond the down payment, you'll need to factor in ongoing expenses like home loan, property utility, and homeowner's insurance payments. It's important to have a solid understanding of your budget and expenses before committing to a home purchase and more importantly a home loan, as unexpected expenses can quickly drain your resources.
Additionally, it's important to think about your long-term goals and whether homeownership aligns with them. If you anticipate moving in the near future, i.e., 6 months to 2 years, owning a home may not be the best choice for you, as the transaction costs of buying and selling a home can be significant. However, if you plan to settle down in one place for an extended period of time, homeownership may be a wise investment, as property values tend to increase over time.
Ultimately, the decision to buy a home is a personal one that depends on your individual circumstances. Before making a commitment, take the time to carefully consider your financial situation, long-term goals, and personal preferences to determine whether homeownership is the right choice for you.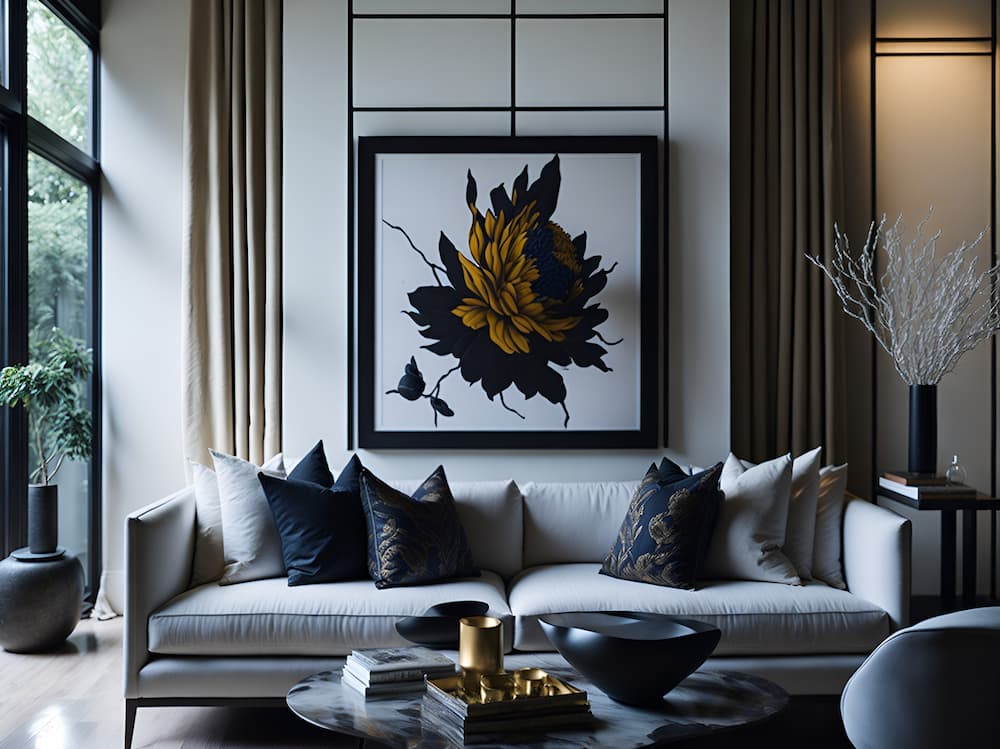 Home Sweet Home!
Renting or Buying – Which is Right for You?
How Does Your Credit Health Affect Your Ability to Buy a Home?
Renting an apartment and buying a home are two very different things, especially when it comes to your credit health. Renting usually involves a screening process that focuses on income, employment stability, and any previous evictions or foreclosures. While your credit score is checked during this process, it is not necessarily the deciding factor in being approved for a rental. However, when it comes to buying a home, a thorough background check of your financial and credit history is conducted by every credit institution and lender.
When applying for a property loan, lenders will conduct and scrutinise your credit check and credit profiling to determine your creditworthiness. They will look at your income, your current employment status, bank statements, and conduct a detailed credit check. Generally, lenders require a credit score of 680 or higher to approve a home loan application. However, if your credit report shows any negative information such as multiple late payments, your application may be rejected even if you can afford the home loan payments.
Your credit score and credit history have a significant impact on your ability to secure a home loan and purchase a home. A low credit score or a history of missed payments, bankruptcies, or foreclosures can make it challenging to obtain a home loan. Even if you are approved, a lower credit score can result in higher interest rates, which can increase the overall cost of the loan.
Therefore, it is essential to maintain a good credit health and improve your credit score before applying for a home loan. This includes paying bills on time, reducing credit card balances, and avoiding opening new credit accounts. It is also important to review your credit report regularly for errors or inaccuracies that can negatively affect your credit score. Taking these steps will help you establish a good credit history, increase your credit score, and improve your chances of obtaining a home loan to purchase your dream home.
Renting vs Buying a Home: A Comprehensive Checklist.
When deciding whether to rent or buy a property, it's important to evaluate your options and consider a range of factors.
Here are some steps you can take to help you make an informed decision:
Determine your reasons for buying: Do you want a long-term home for your family, or are you considering an investment property? Understanding your goals can help you decide whether buying a property is the right choice for you.
Evaluate your financial situation: Consider your savings, income, and expenses to determine whether you have sufficient funds to cover the costs of buying a property, including the deposit, government fees, legal costs, moving costs, and other related expenses. If you don't have enough savings, determine how long it would take to save the necessary amount.
Consider your deposit amount: Typically, you will need a 5% deposit to secure a home loan. So, if you plan to buy a property worth $500,000, your 5% deposit would equal $25,000. However, you will also need to add another 1% to cover fees and the lenders mortgage insurance premium (LMI) injection into the loan, which incorporates the capitalisation of the LMI within the lender maximum Loan to Value ratio (LVR). If you don't want to pay for LMI, you will need a 20% deposit. This can be a challenge for many first-home buyers, as saving for such a large deposit can take years, especially as property prices continue to rise. If you don't have a 20% deposit, it's important to assess your income and expenses to determine how much you can contribute each pay cycle to save towards the deposit. This dilemma is common among many first-home buyers, who often struggle to balance saving for a deposit with the desire to enter the property market sooner rather than later. While saving for a 20% deposit may take longer, it can ultimately help you avoid additional costs such as LMI and reduce the amount of interest you pay over the life of your loan. Alternatively, if you are comfortable paying for LMI, you can get into the property market sooner and redirect the additional contributions into your home loan.
Determine how much you can afford to repay: Based on your income and expenses, calculate how much you can afford to repay each month on a home loan. This will help you determine the maximum purchase price you can negotiate up to.
Factor in additional costs: Once you have settled into your property, you'll need to cover ongoing loan repayments and property expenses such as maintenance, council rates, insurance, and utilities.
Compare rental costs: Evaluate the cost of renting a property in the area you want to live in, and compare it to the cost of buying a property. Over time, rental prices increase, so consider the potential long-term cost savings of buying a property.
Evaluate the commute: If you're looking to buy a property outside the city or in a different suburb, factor in the commuting costs such as petrol and parking. These costs can add up, so it's important to consider them in your budget.
Neomoney offers an easy-to-use Home Loan Calculator that you can take advantage of to determine your potential home loan repayments. To access this calculator, simply click on the link provided on our website. Our Home Loan Calculator is user-friendly and provides you with accurate estimates of your repayment obligations based on your chosen loan amount, interest rate, and loan term. With our Neomoney Home Loan Calculator, you can make informed decisions about your home loan and plan your finances accordingly.
You should seek legal, financial, tax and other advice about how this information may relate to your personal circumstances.
I'm Ready!
Are you ready to take the next step towards your dream home? Our team of mortgage specialists is here to help you find the perfect loan product tailored to your unique needs. Whether you're seeking credit advice or simply looking for more information, we're here to answer any questions you may have.
To get started, just click on the enquiry button below and we'll be in touch with you shortly.
Let's make your homeownership dreams a reality!
ENQUIRE NOW