Rental History for Deposit
How a Rental Payment Letter Can Help You Secure a Home Loan
Maximising Your Chances of a Home Loan Approval:
Leveraging Your Rental Payment History.
Can I Use My Rental Payment History as a Deposit for a Home Loan?
Yes, it may be possible to use your rental payment history as an alternative way to show the required 5% deposit for your home loan. Typically, borrowing 95% of the loan amount from a lender will require you to have the 5% deposit saved as genuine savings over a 3-month period. However, if you have a Rental Reference Letter or Rental Commitment Letter as proof of paid rental history, you may be eligible to qualify with this loan product and purchase your home sooner.
It's important to note that you will still need to show the 5% deposit funds, which can be a gift from a family member or a combination of saved funds and the First Home Owners Grant. Whichever way you choose to contribute the required 5% of funds, you also need to have enough funds to cover the government fees and costs. This is because the lender will only provide 95% or less if the loan needs to incorporate the Lenders Mortgage Insurance Premium of the loan at the settlement date.
It's worth noting that consideration of rent payments as genuine savings is only applicable for rental tenants who are currently renting and are the same borrowers of the home loan. Family or private rental arrangements will not be considered. So, if you are currently renting and have a good rental payment history, this may be an option for you to consider when applying for a home loan.
Can You Explain Why a Lender Require a Rental Letter as Genuine Savings?
A Rental Letter, Rental Commitment Letter, or Rental Reference Letter is a document provided by a licensed property manager that confirms the amount of rent you have paid for the property you are currently renting. This letter can be used as evidence of genuine savings when applying for a home loan.
The Rental Letter can assist in demonstrating your character, capacity to pay, repayment history, and creditworthiness as a tenant who has made continuous long-term rental payments over the last 12 months. By providing this letter, you can show the lender that you have a good rental payment history and are likely to be a responsible borrower.
The Rental Commitment Letter will also indicate to the lender that you have made rental payments on time, and the amount of rental paid may be similar to the proposed loan repayment. This is important because the lender needs to assess your capacity to repay the mortgage as a credit repayment commitment.
Different lenders have varying requirements regarding the length of your rental history. Some lenders will require a minimum of three months of continuous rental history, while others prefer a minimum of 12 months in a single tenanted property. However, some lenders will allow multiple property rental history as long as the rental term dates coincide with moving in and out of tenanted leased properties.
Why Can't a Tenancy Agreement Just Do The Job?
A tenancy agreement can help to show the rental amount paid and commencement dates however the lender is looking for your repayment history and character as provided by the licenced property manager.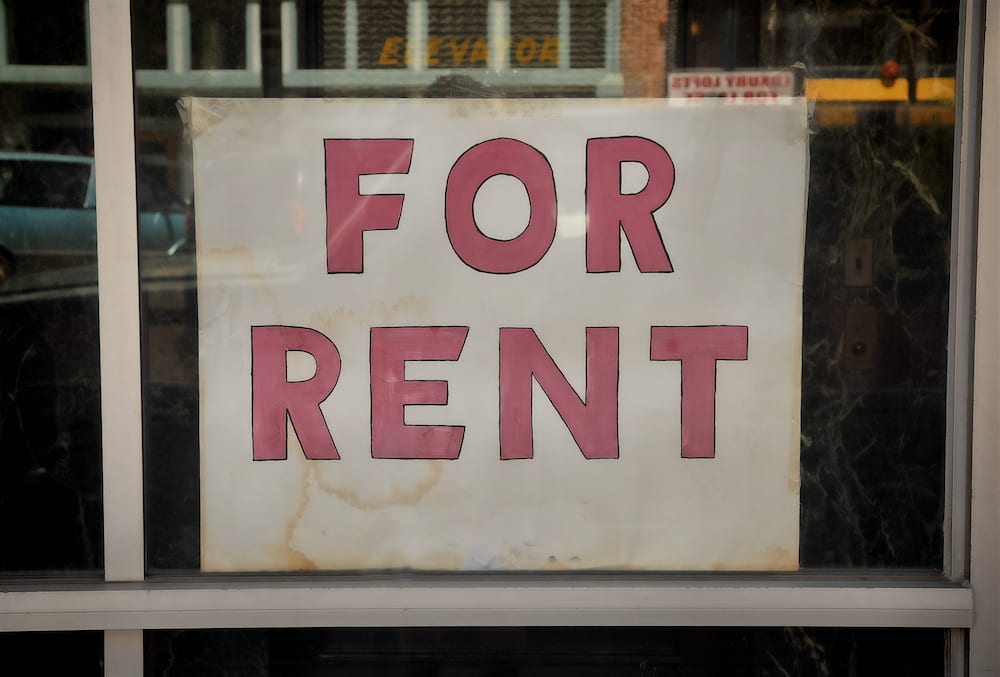 Rental Payment History as Evidence of Genuine Savings!
How to Use Your Rental History to Demonstrate Your Creditworthiness.
What Does a Rental Commitment Letter Need to Show?
Below, we provide details and an example of a Rental Commitment letter for you to request from your Property Manager or Real Estate Agent with these requirements;
Full name of tenants as per tenancy agreement,
The Address of the tenanted property
The Commencement date of tenancy (minimum 3 months term to apply)
The amount of rent paid per cycle, e.g., Weekly, Fortnightly or Monthly
Confirmation of 3 months satisfactory Rental payment History
Please Note: Property managers' letterhead must show the following;
Property managers business name,
Business contact numbers,
Business address, and
ABN
Lenders have strict credit criteria on genuine savings requirements and if any details are not shown or disclosed they will request for these items to be amended if not provided. Therefore we encourage you to ask the property manager to assist to provide you with these requirements.
Rental Commitment Letter
An example letter style is enclosed:
[ Date ]
To Whom It May Concern,
Re: Rental Commitment for [ Name i.e. Jackie Chan ]
We are the Licensed Property Manager for the tenant/s [ name/s ] as they appear on the tenancy agreement.
The Address of the tenanted property is [ Address ]
Commencement date of tenancy [ Date ]
The amount of rent paid per rental cycle (i.e. weekly, fortnightly, monthly) [ $ Amount ]
[ Confirmation of satisfactory rental payment history i.e., The weekly rental payments are $470 and the tenants have always paid on the due date. The tenant/s has always shown respect to the property and has shown to be a reliable tenant/s. ]
If you have any questions, please call us on the enclosed contact numbers.
Yours Truly,
[ Signed ]
[ Name ]
Property Manager
What Are The Required Documents For a Rental Letter Deposit Loan?
The 3 main pieces of documentation required are;
The letter from a Licensed Property Manager or Agent
Tenancy Agreement
Tenancy ledger statement (minimum 3 months of rental)
I'm Ready!
Are you ready to take the next step towards your dream home? Our team of mortgage specialists is here to help you find the perfect loan product tailored to your unique needs. Whether you're seeking credit advice or simply looking for more information, we're here to answer any questions you may have.
To get started, just click on the enquiry button below and we'll be in touch with you shortly.
Let's make your homeownership dreams a reality!
ENQUIRE NOW