3 Calculators.
Your Borrowing Power.
Extra Loan Repayments.
Governments Property Fees.
Maximize Your Property Purchase with these 3 Calculators:
Borrowing Power, Extra Loan Repayments, and Property Fees.
Financial Mortgage Calculators.
At Neomoney, we understand that navigating the complex world of finance can be overwhelming. That's why we've put together a suite of financial mortgage calculators to help you with all your calculations. Our calculators are designed to provide you with quick and indicative results, saving you time and effort.
If you're looking to calculate your home loan repayments or see how much you could potentially borrow, our calculators can help. We also have a calculator that allows you to compare different loan options, so you can make an informed decision.
For those looking to pay off their home loan sooner, our extra loan repayment calculator is an excellent tool to see how much you could save by contributing extra funds. We also offer a property fees calculator, allowing you to estimate the fees associated with purchasing a property, including stamp duty and transfer fees.
Our calculators are easy to use and free of charge. At Neomoney, we're committed to helping you achieve your financial wealth goals, one calculation at a time.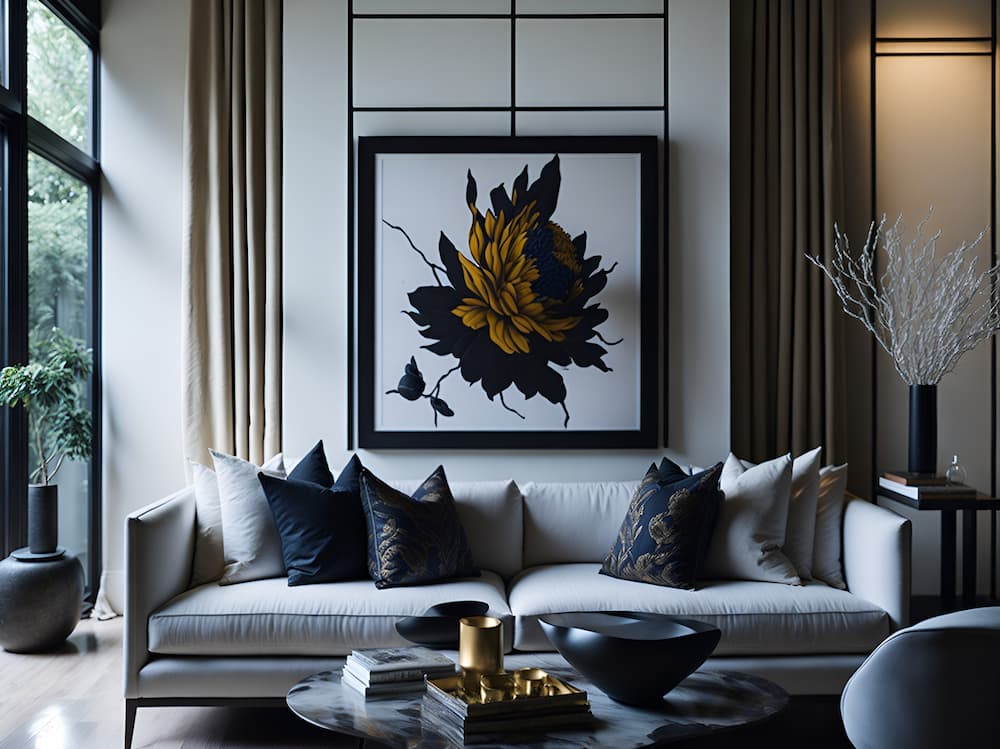 A Golden Rule!
Don't Make a Move Without Calculating Your Borrowing Power.
My Borrowing Power Calculator
With the initial loan submission to a lender, your income and expenses are capacities tested against their own credit matrixes to determine whether the loan amount required is serviceable based on your submitted income, expenses, and liabilities for existing and proposed assets to calculate your Borrowing Capacity or Borrowing Power.
With our below Borrowing Calculator, you can also work out an indicative borrowing loan amount once you input a few details in the fields below.
Remember to input all the required data to give you a better outcome.
Joint Applicant ~ Click the Joint Applicant radio button for One or Two applicants, either married, defector or partners.
Dependants ~ are the number of children that reside with you, who are dependent on your income.
Loan Details ~ Use a current Interest rate and what you would like for a loan term.
Income ~ You can change the Frequency to fortnightly if you are paid fortnightly and input your Net Income (Net Income = tax already deducted). If you input Other Net Income, this income figure must be able to be verified by a payslip or verified on your ATO Individual Tax Returns.
Expenses ~ Input any other loans amounts, mortgage, car loan, etc., and input all you Credit Card limits, even the credit cards hiding in the top draw that you would only use for emergencies. With Credit Positive Reporting lenders will be able to view all current liabilities listed on your Credit Report Profile.
Can I Make Extra Loan Repayments into my Loan?
Yes, you are able to make extra loan repayments to a principal and interest loan, and they can save you a significant amount of time and money in the long run.
When you take out a loan, your lender will specify the minimum required loan repayments that you need to make each month. These repayments are designed to ensure that you pay off your loan within a set timeframe (Loan Term), usually over a period of 25 or 30 years.
However, if you have some extra cash to spare at the end of your pay date, making extra loan repayments can help you pay off your loan sooner and save you money on interest payments. By contributing an additional $50 per week on top of your minimum loan repayments, you can see significant savings in both the number of years and interest paid on your loan.
To calculate the potential savings from making extra loan repayments, you can use an Extra Repayment Calculator. This tool helps you work out the number of years and interest you can save by making additional weekly, fortnightly, or monthly repayments to your loan.
By using the calculator, you can see the impact of making extra loan repayments over time. The charcoal shaded area on the graph shows the interest and years saved by making an extra contribution on top of your minimum loan repayment.
It's important to note that some loans, i.e., Fixed Rate Loans may come with penalties for making extra repayments or paying off the loan early. It's crucial to check the terms and conditions of your loan before making extra repayments to avoid any unexpected fees or charges.
Can I Make Extra Loan Repayments into my Loan?
The most common property government costs and fees include Stamp Duty, Government Registration Fees, and Transfer Fees.
Stamp Duty is a tax that the buyer needs to pay to the government upon the purchase of the property, and it varies depending on the state and the value of the property.
Government Registration Fees are fees that the buyer needs to pay to the government for registering the transfer of ownership, and Transfer Fees are the fees that the buyer needs to pay to the Land Titles Office for transferring the title to their name.
To calculate these costs accurately, you can use a Property Fee calculator. This calculator can work out the necessary amount of funds required on settlement day and the funds required to purchase your property, excluding your deposit and lender-related fees and charges. It's important to note that the amount of these fees will vary depending on the state or territory where the property is located, so it's essential to use a calculator specific to your state.
To use the calculator, you need to input the purchase price of the property, the state or territory where the property is located, whether you are a first-time buyer, and whether you will be using the property as your primary residence. Once you input this information, the calculator will provide you with an estimate of the Stamp Duty, Government Registration Fees, and Transfer Fees that you will need to pay.
It's important to factor in these costs when budgeting for your property purchase or refinance. These fees can add up to a significant amount, and not considering them could lead to financial strain or delay in settlement. It's also essential to note that the calculator provides an estimate only, and the final amount may differ depending on individual circumstances, so it's crucial to work with a knowledgeable conveyancer or solicitor who can guide you through the process and provide accurate information specific to your situation on the day of settlement.
I'm Ready!
Are you ready to take the next step towards your dream home? Our team of mortgage specialists is here to help you find the perfect loan product tailored to your unique needs. Whether you're seeking credit advice or simply looking for more information, we're here to answer any questions you may have.
To get started, just click on the enquiry button below and we'll be in touch with you shortly.
Let's make your homeownership dreams a reality!
ENQUIRE NOW